Ethiopia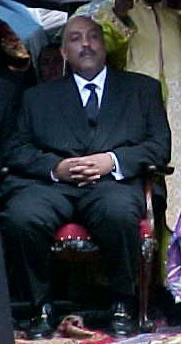 H.I.H. Crown Prince Zera Yocab Amha Selassie
ዘርአ ያዕቆብ አምሃ ሥላሴ
Grand Master of
Imperial Order of St Mary of Zion - Established: 2001 by Crown Prince Zera Yacob Amha Selassie, and he retains the title, authority and dignity of Imperial Head of all Orders, Commendations and Awards within the Ethiopic realm.
By Imperial Decree issued in the Spring of 2003, Crown Prince Zere Yacob appointed his cousin, His Imperial Highness Prince Philip Makonnen Haile Selassie as the first Grand Master of the Order and Prince Stefanos Mengesha Seyoum as Imperial Chancellor of the order.
Motto:
Order of Emperor Menelik 2 - Established: 1924 by Empress Zewditu I to honor the memory of Emperor Menelik II. It was often referred to as the Order of the Lion for the Lion depicted in the center of the red and green cross.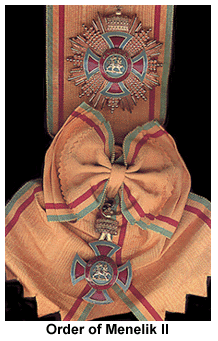 Order of the Star of Ethiopia - Established: 1879 by Negus Menelik of Shoa (later Emperor Menelik II).