Habsburg-Lothringen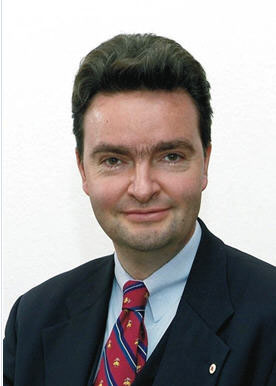 H.I.R.H. Archduke Karl
Grand Master of
Order of the Golden Fleece - Established: 10 January 1430, by Philip the Good, Duke of Burgundy, in celebration of the prosperous and wealthy domains united in his person that ran from Flanders to Switzerland. It is restricted to a limited number of knights, initially 24 but increased to 30 in 1433, and 50 in 1516, plus the sovereign. It received further privileges unusual to any order of knighthood: the sovereign undertook to consult the order before going to war; all disputes between the knights were to be settled by the order; at each chapter the deeds of each knight were held in review, and punishments and admonitions were dealt out to offenders, and to this the sovereign was expressly subject; the knights could claim as of right to be tried by their fellows on charges of rebellion, heresy and treason, and Charles V conferred on the order exclusive jurisdiction over all crimes committed by the knights; the arrest of the offender had to be by warrant signed by at least six knights, and during the process of charge and trial he remained not in prison but in the gentle custody of his fellow knights. The order, conceived in an ecclesiastical spirit in which mass and obsequies were prominent and the knights were seated in choir stalls like canons, was explicitly denied to "heretics", and so became an exclusively Catholic award during the Reformation.
With the absorption of the Burgundian lands into the Habsburg empire, the sovereignty of the Order passed to the Habsburg kings of Spain, where it remained until the death of the last of the Spanish Habsburgs, Charles II, in 1700. He was succeeded as king by Philip V, a Bourbon. The dispute between Philip and the Habsburg pretender to the Spanish throne, the Archduke Charles, led to the War of the Spanish Succession, and also resulted in the division of the Order into Spanish and Austrian branches. In either case the sovereign, as Duke of Burgundy, writes the letter of appointment in French.
Former Grand Masters:
Duke Philip the Good
Duke Francis II
Duke Nicholas II
Duke Charles V
Duke Leopold of Lorraine
HRE Francis I
HRE Leopold II
HRE Francis II
Archduke Charles Louis
Archduke Otto Francis
Archduke Charles I
Crown Prince Otto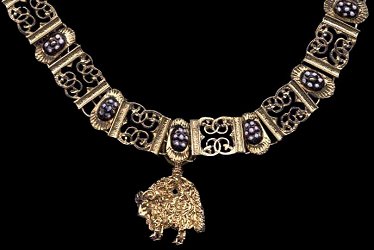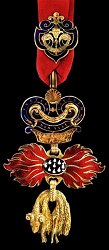 Order of Franz Josef - Established: 1849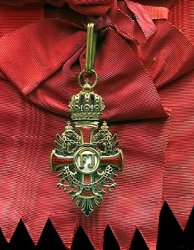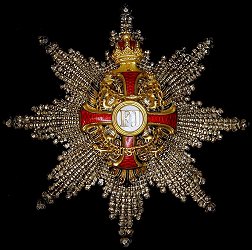 Order of Maria Theresa - Established: 13 May 1757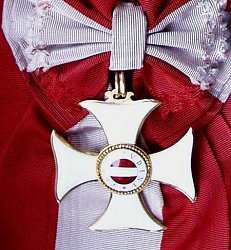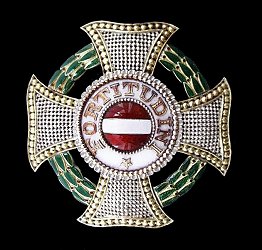 Order of Leopold - Established: 14 July 1808 by Kaiser Franz I.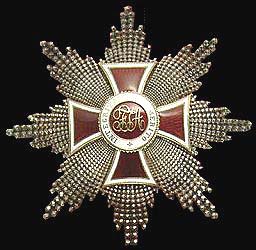 Order of the Iron Crown - Establsihed: 5 June 1805 by Napoleon I as King of Italy. Discontinued: 1814, restored 12 February 1816 by Emperor Franz Joseph.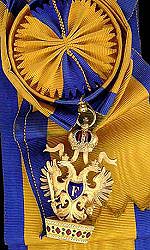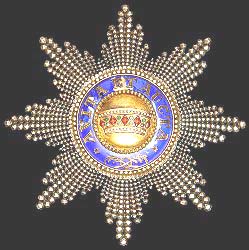 Order of the Starry Cross - Established: 1668 (Ladies only)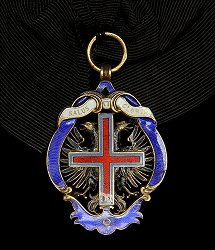 Royal Hungarian Order of St Stefan - Established: 5 May 1764