Netherlands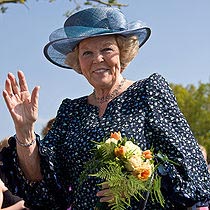 H.M. Queen Beatrix
Grand Master of
Order of Oranje-Nassau - Established: 4 April 1892 by the Queen Dowager Emma, Awarded: To Dutchmen and foreigners who have proved themselves to be specially deserving towards the Head of State or society in general.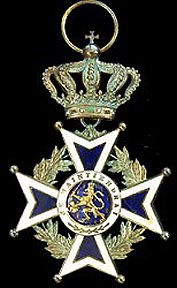 Order of the Crown - Established: 1969 , To foreigners for service to the Crown or other special merit, awarded by the Sovereign.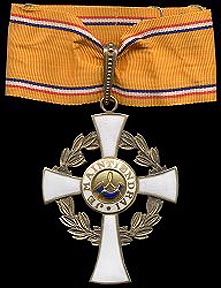 Order of the Netherlands Lion - Established: 29 September 1815 by King William I of the Netherlands, awarded upon eminent individuals from all walks of life, including generals, ministers of the crown, mayors of large towns, professors and leading scientists, industrialists, high ranking civil servants, presiding judges and renowned artists. It could therefore be considered the Dutch equivalent of the Order of the Bath.