Russia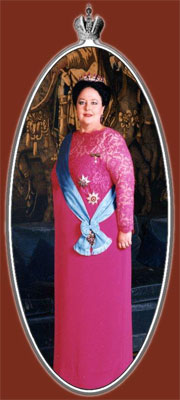 H.I.H. Grand Duchess Maria Vladimirovna
Мари́я Влади́мировна Рома́нова
Grand Master of
Order of St Andrew the First-Called - Established: 1698
Motto: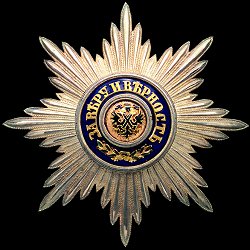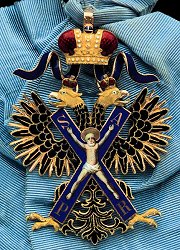 Order of St Stanislas - Established: 8 May 1765 by King Stanislas II of Poland, to honor the service to the King and was an Order in the Polish-Lithuanian Commonwealth and The Kingdom of Poland between 1765 and 1831 and of Russian Empire from 1831 to 1917.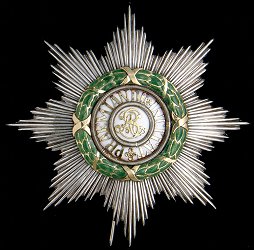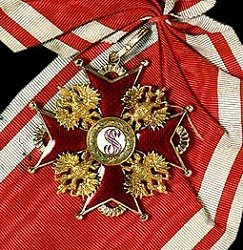 Order of St Alexander Nevsky - Established: 21 May 1725 by Empress Catherine I, in memory of the deeds of Saint Alexander Nevsky in defending Russia against foreign invaders. The order was originally awarded to distinguished Russian citizens who had served their country with honor, mostly through political or military service.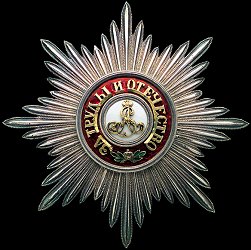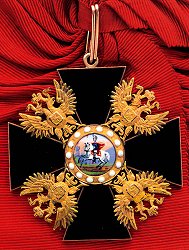 Order of St Catherine - Established: 24 November 1714 by Peter the Great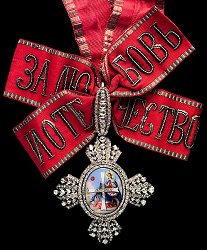 Order of St Anne - Established: 14 February 1735 by Karl Friedrich, Duke of Holstein-Gottorp, in honour of his wife Anna Petrovna, daughter of Peter the Great of Russia. The motto of the Order was "Amantibus Justitiam, Pietatem, Fidem" ("To those who love justice, piety, and fidelity"). Its festival day is 3 February (16 February by New Style). This Order originally is a Dynastic order of knighthood, but from 1797 to 1917 is has dual status as an dynastic order and as an State Order. The Head of Imperial House of Russia always hold a position of the Head of Imperial Order of St.Anna.
Membership of the Order awarded for a distinguished career in civil service or for valour and distinguished service in the military. The Order of Saint Anne entitled first class recipients to hereditary nobility while other recipients to personal nobility.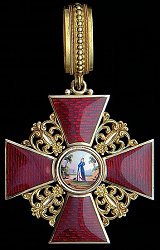 Order of St George - Established: 1769, For meritorious military services or bravery in combat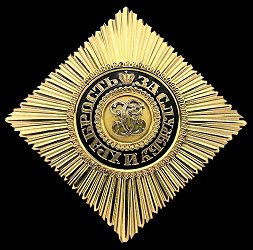 Order of St Vladimir (Орден Святого Владимира) - Established: 1782, by Empress Catherine II in memory of the deeds of Saint Vladimir, the Grand Prince and the Baptizer of the Kievan Rus.
Motto: Benefit, Honor and Glory